Whether you are already an Italian citizen, thinking of applying for citizenship or are unsure of the process, there is plenty of information you need to know about Italian citizenship. Here are a few things to consider.
Dual citizenship
Having Italian dual citizenship allows you to live, work, study, and retire in the European Union. It also enables you to vote for your local and national government. You can also take part in the EU's social security and health systems.
Italy is one of the most important economies in Europe. It's also one of the most lenient countries when it comes to dual citizenship. There are no special requirements for obtaining this privilege.
For a start, you'll need to prove your Italian ancestry. This is not necessarily easy. However, you may be able to find a record of your ancestor's birth, and it may also be possible for you to prove that he or she was born in Italy in the era before 1948.
You'll also need to prove that you have lived in Italy for at least a few years. If you're a European citizen, you need to register with your local police office within 8 days of entering Italy.
Birth-through-the-paternal line
Until 1948, Italian citizens were able to pass on their citizenship to their children through the paternal line. However, the new Constitution, which went into effect in January 1948, overturned some of these old laws and granted women equal rights.
In fact, Italian citizenship is based on the principle of jus sanguinis – the right of blood. Applicants must show that their direct ancestor was an Italian citizen at the time of birth, and that the line of citizenship has been uninterrupted from that point onward.
In order to claim Italian citizenship, you must have an Italian birth certificate that has been legalized with apostille from the Secretary of State of the State in which the birth certificate was issued. The birth certificate must also be translated into Italian.
Jure sanguinis
Those of Italian ancestry who have a traceable ancestor who lived in Italy on or after March 17, 1861 are eligible for Italian citizenship by descent. Italian citizenship is also known as jus sanguinis or "right of blood".
Citizenship by descent is one of the main ways that countries grant citizenship. It is also a legal principle that is found in many European countries. Those who are interested in applying for citizenship should understand the principles of the process.
The first step to acquiring Italian citizenship is to collect all the necessary supporting documents. These documents will be required to be submitted to your local Italian Consulate. The turnaround time for your appointment will depend on how much work the Consulate has to do. Generally, it will take a few months to book your appointment.
Waiting time for non-Italian spouse to apply for citizenship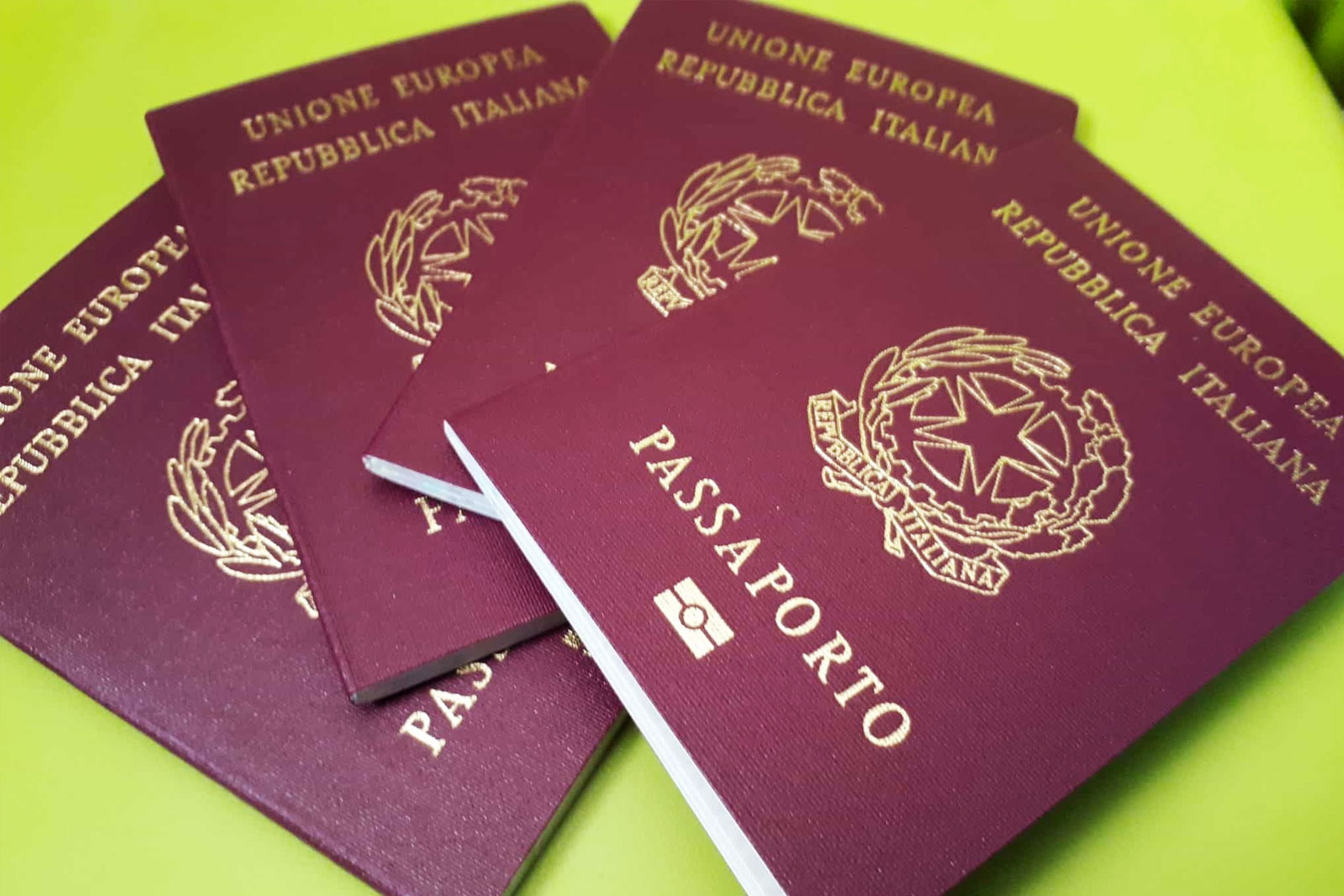 Getting Italian citizenship through marriage is a complicated process, and it can take a long time to complete. Citizenship by marriage is similar to citizenship by birth in that it requires an online application and a formal in-person interview. Applicants must have a high level of Italian language proficiency (B1 level), and they must provide proof of their income for the last three years before the date of application.
Applicants must provide proof of knowledge of Italian, including an Italian language certification from the Italian Ministry of Education or from a local Italian consulate. They must also pass a B1 level Italian language test.
The first step in the process is to submit an online application to the Italian Ministry of Interior. Then, an appointment is set for you to submit the original documents to the local Italian Consulate.
Documents required
Applicants for Italian citizenship should make sure that they have the right documents. If the documents are not accurate, the application may be rejected. Also, missing documents can cause the process to take longer. If you are unsure of your eligibility for citizenship, it is advisable to consult an immigration lawyer.
There are three main types of citizenship in Italy. Those who apply for Italian citizenship by descent, known as Jure Sanguins, are required to show significant vital records to prove their descent. Applicants should also know their birth dates and the names of their parents.
Italian citizenship by descent also requires the applicant to submit birth certificates for each generation of ancestors in the direct line of descent. They should also submit death certificates for deceased relatives. These records should also be legalized with apostille.