One of the most popular flooring options today is Armstrong vinyl flooring. It is also among the strongest, most resilient ones. The business, Armstrong, can provide you with a wide variety of vinyl flooring kinds in a variety of patterns, manufacturing techniques, and price points. Several of the greatest sellers will be covered in this post, which will be useful if you plan to get your subsequent vinyl floor from this company.
Because of its exceptional durability, Armstrong's vinyl is a particularly popular material for use as flooring in homes. Additionally, it comes in a variety of patterns, including marble, tiles, wood, and natural stone, from which one can choose. They genuinely resemble the real thing, but they are fakes. The many different patterns that their vinyl contains, such as different geometrical patterns, historical patterns, and even floral or diamond-shaped ones, are another feature that makes them very well-known. Additionally, the several gloss levels available on this flooring are simply wonderful. Depending on your choices, you can have a high gloss or a low gloss.
Armstrong vinyl is created with a ToughGuard construction, which is essentially an extremely robust and durable core. It can withstand tearing and is fairly resilient to other types of harm over time.
The CleanSweep Plus coating is one of the well-known coatings that Armstrong flooring uses. As a result, the top layer is quite hard to scratch or subject to extra-abrasive wear and tear. The presence of aluminum oxide is the cause.
Destinations is one of the most well-known brands of vinyl flooring that they produce. It features a number of organic patterns, and the cost is exactly right—neither it's too costly nor too low. You might also try the MasterWorks kind, which is also in the same price range and has a great embossed appearance. Both have a comprehensive 15-year warranty, which is far longer than the warranties that many other manufacturers provide for their vinyl flooring.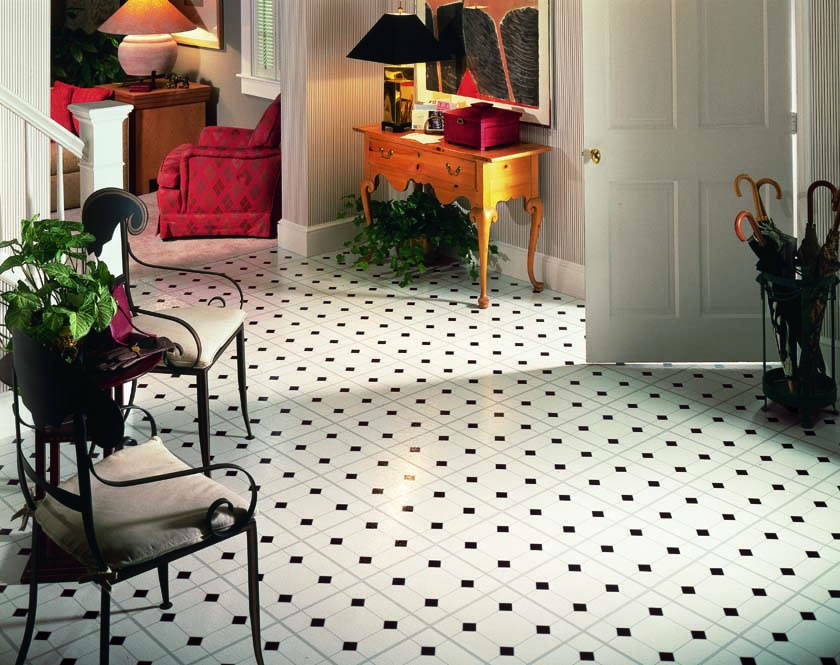 If money is scarce, you may want to consider the Initiator, an alternative design that resembles the familiar standard vinyl. The patterns are distinct from those of more expensive materials, and a five-year warranty is included with this flooring.
A few high end types, like the Natural Fusion collection, which is genuinely a very thick vinyl and is extremely lovely, are located on the other end of the price spectrum. The quality is so high that it can frequently be challenging to distinguish it from other real materials, such wood or natural stone.