Car lovers have the knowledge related to engine swaps even though, for any layman, it remains jargon that needs to get decoded for proper use.
An engine swap is fundamentally a process to replace an original engine away from a car with a new engine. It sounds impossible, but yes, engines can be swapped easily with a little bit of professionalism from one car to another. The main reason to exchange engines is to boost a vehicles' performance, and sometimes it even repairs the vehicle. BMW engine replacement has become very common in recent years.
The engine swap process involves two options; whether to swap an engine that gets designed and is applied for the car you have or replace the engine with another different car model.
Now the question comes that; whether engine swapping is reliable and causes issues? Typically, yes, the engine replacement though is reliable, but it also causes hurdles as swapping the engine is not a piece of cake task. It requires immense research, planning, with the fact that a car is getting modified to fit the engine and hook it correctly.
Following are the considerations to be looked upon that could cause issues:
Wiring
Wiring is the most complex thing in every machine and equipment, whether big or small, as it requires a lot of understanding linked to wire gauge, relays, amperage, and overall circuits. Alike for an electric fan, the circuits need to be knotted into the cooling and air conditioning system with one or dual relays. But a lot of people instead of too-tied runs, two wires (power and ground) simultaneously causing an issue.
Cooling Systems
Automatic cooling systems work competently with older engines, but modified engines run hotter and involve a lot more cooling. Thus, a cheap electric fan that customers prefer would not work out. More costs need to resolve this issue.
Headers
Replacing an engine can create the need to modify cars' exhaust manifold. This is because the steering wheel, spark plugs and wires are all linked to it makes the tubing hit the body, causing headaches due to extreme noises.
Oil Pans and pick – Up Tubes
Oil pans and pick clearances often cause an issue of chassis and cross-members being at different locations. Therefore, it requires a little more effort to find the fair oil pans to fit in the replaced engine.
Steering
People often upgrade their steering systems at the same time when swapping engines. It affects the linkage between both the steering system and the engine. If these both are not hooked up correctly, then it could displace the headers and everything surrounding it.
Air Conditioning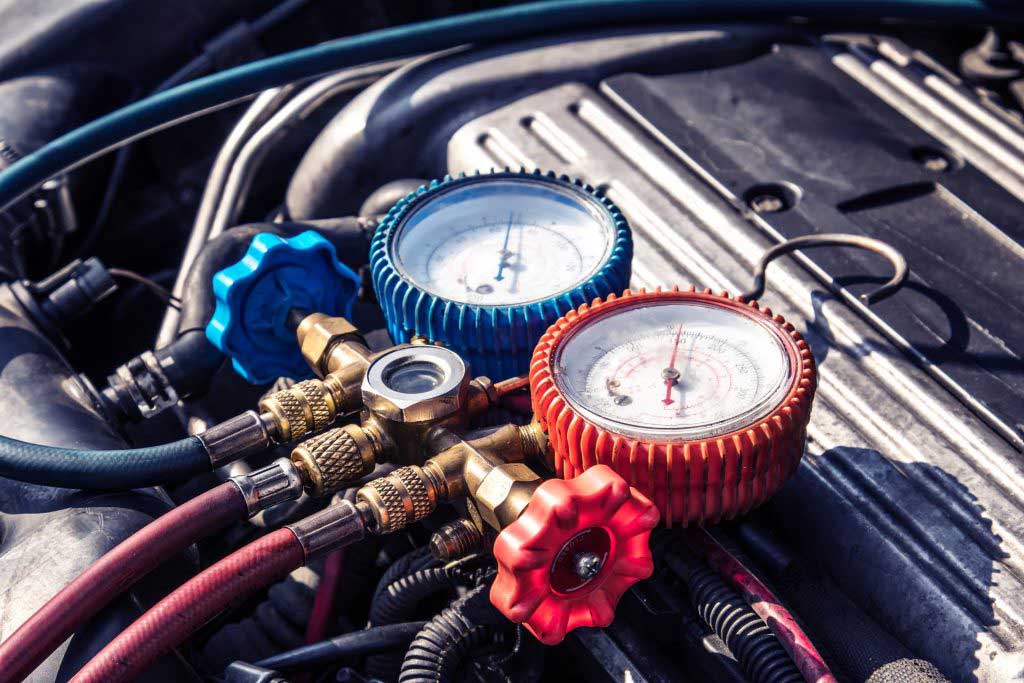 Late mounting engines have brackets for air conditioning compressors creating it conveniently on the lower sections of the engines. New engines can cause problems getting the engine between the rails.
The above discussed are the only issues, there are nevertheless many cons that need to get considered are as follows:
Expensive
Swapping an engine is as much costly as it is difficult. Before we consider replacing an engine, we must give a thought to a properly calculated budget with having as many quotations as possible. Estimating, the budget should be $3000 multiplied by three if you are paying a mechanic to do the job. On the other hand, doing yourself is much cheaper, but repeatedly you have to pay much more labor for it.
Time Taken
The entire process of swapping an engine will probably take 4 to 6 hours of work to take out the old engine from the car and then another 1 to 2 hours to fit the new engine only if you are good at wiring properly as discussed above that wiring is the most complex thing to do. It's better to find someone who is an expert at wiring.
The mentioned time is just an assumption if you are experienced in swapping engines and the replacement is of the same model car. However, if you are installing a completely different engine then it may take more time for modifications.
To change Transmission
When the replaced engine is similar to the original engine, there may not be any need to change transmission such as swapping the 22E engine of an old truck with Toyota 3RZ as both the engines are similar that 22E transmission will bolt straight up to the 3RZ.
However, the more different the swapped engine is, there is higher the chance to replace transmission as well such as BMW replacement into any smaller S2000. Both transmissions won't bolt straight up.
Re-registering your vehicle
There may be a need to re-register the car after swapping if the vehicle was formerly had a tilted salvage or you are preferring to get a rebuilt title. It depends on the jurisdiction you live in so it's better to be aware of any re-registering process before considering the swap.
Emission concerns
The vehicle uses many chemicals and thus emits a huge number of gases and radiation, as evidenced by the contingency of air pollution. Nowadays, because of global warming, these emissions have become an utmost concern for which emission tests are designed and an inspection test is performed on new engines to improve air quality in several metropolitan areas.
Final words
Swapping an engine is considered the best way in terms of enhancing the vehicles' performance and saving money for buying a new car. Nonetheless, it is a very critical choice as replacing is doable but could give rise to many issues leading our expense to reach the amount with which a new car can be bought.
Moreover, engines get swapped to repair the vehicle as well. In both cases, the situation can get deficient concerning the linkages of the steering system, headers, cooling system, and engine leading to the expense to cross the budget limits.
If you have made the final choice of swapping engines, then consulting the professionals is the right choice instead of doing it yourself. Further, do check your budget too.